OWC
Radeon RX 580 8GB Graphics Upgrade Solution


for Mac Pro (2010-2012)
Mac
Add Metal support to your Mac Pro and upgrade to macOS 10.14.x Mojave
Run macOS 10.14.x Mojave
By adding the Radeon RX 580 to your Mac Pro, you'll be adding Metal support and gain the ability to install the latest macOS 10.14.x Mojave operating system. unlocking advanced display features in Mojave that are unavailable with the original 5770 or 5870 video cards. Even if you previously upgraded and have Metal support with a card like the Radeon HD 7950, you'll see a 1.5x improvement with this Radeon RX 580 upgrade.
Maximize pro app performance
With 8GB GDDR5 memory, 36 compute units, and a whopping 6.2 TFLOPs of performance, your Mac Pro will experience a graphics processing renaissance. See shorter rendering times and faster effects operations with Final Cut Pro, DaVinci Resolve, Avid, Adobe, and other video suites.
See your OpenCL capabilities soar!
1.5x better than Radeon HD 7950
8.0x better than Radeon HD 5870

12.5x better than Radeon HD 5770
---
Note: With this Metal-compatible graphics card installed, you will not be able to see the Apple logo at boot, nor can you access boot options. Once your system has fully booted, the graphics card will function normally. For more details (including workarounds), see the Rocket Yard article on How to Get Ready for macOS Mojave. There are no driver(s) or Catalyst/Adrenalin support on macOS.

---
Windows PC Compatibility:
Warranty:
3 Year OWC Limited Warranty
The best warranty is one you never have to use - but should the need occur - we're proud to provide a superior level of support and service coverage to our customers.
3 Year OWC Solution Limited Warranty
OWC is proud to provide a superior level of support and warranty coverage to our customers. Even when not used, we understand the peace of mind afforded by a longer warranty period. OWC's industry leading coverage is a testament to our confidence in the reliability of the solutions that we offer. OWC solutions are engineered to demanding quality standards in order to deliver the most reliable, highest performance available on the market in each storage category.
---
Radeon RX 580 Specifications:
Sapphire Part Number
Mac OS Compatibility
macOS 10.12.6 Sierra
macOS 10.13.x High Sierra
macOS 10.14.x Mojave
PC OS Compatibility
Windows 10 64-bit Edition
Windows 7 64-bit Edition
Video Memory
Other Requirements
500 Watt or greater power supply (Recommended)
1 x 8-pin Power Connector
PCI Express® compliant motherboard with one x16 graphics slot
Chipset
AMD RX 580, 14 nm FinFET 4th Graphics Core Next (GCN)
External Connectivity
(1) DVI-D
(2) HDMI
(2) DisplayPort 1.4
Card Type
PCI Express 3.0 X16 Full Height Full Length
Resolutions Supported
DisplayPort: 5120×2880, 60Hz
HDMI: 4096×2160, 60Hz
DVI:2560x1600, 60Hz
Dimensions
Height: 12.5 cm (4.9 in)
Width: 4.0 cm (1.6 in)
Length: 23.0 cm (9.1 in)
Weight
Notes
Audio output through HDMI or DisplayPort will not work in a Mac. For PC, use HDMI 2.0 or DisplayPort for best audio quality.
Manufacturer provided specifications for Other World Computing p/n MP1012R580V UPC#: 810586032490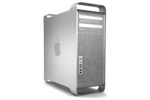 Mac Pro 12-Core (Mid 2012)
(June, 2012)
2.4GHz, 2.66GHz, 3.06GHz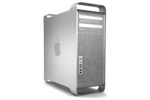 Mac Pro 6-Core (Mid 2012)
(June, 2012)
3.33GHz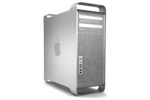 Mac Pro 4-Core (Mid 2012)
(June, 2012)
3.2GHz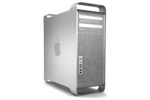 Mac Pro 12-Core (Mid 2010)
(July, 2010)
2.66GHz, 2.93GHz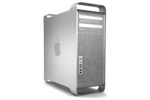 Mac Pro 8-Core (Mid 2010)
(July, 2010)
2.4GHz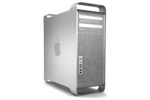 Mac Pro 6-Core (Mid 2010)
(July, 2010)
3.33GHz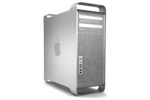 Mac Pro 4-Core (Mid 2010)
(July, 2010)
2.8GHz, 3.2GHz