32.0GB OWC Memory Upgrade Kit
2 x 16GB 2400MHZ DDR4 SO-DIMM PC4-19200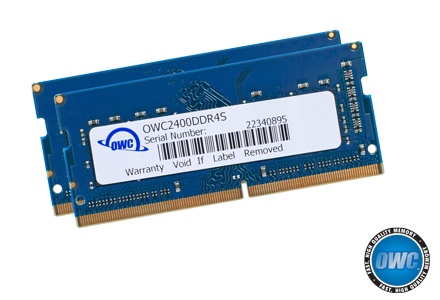 Product Specs:
Technology: DDR4 SO-DIMM 260 Pin
Density: 2 x 16GB (16384MB)
RoHS: Yes
Pin Count: 260-pin
Op. Temp.: 0C to +85C
Data Rate: DDR4-2400
Speed: PC4-19200
CL: 17
Voltage: 1.2V
ECC: Non ECC
Module Ranks: Single Rank
Low Noise 8-Layer PCB
Meets and/or Exceeds Apple/Intel Specifications
RoHS Certified
---
Μέγεθος Μνήμης:
32GB (2x16GB)
Χαρακτηριστικά:
DDR4-SODIMM-PC4-19200@2400MHz
ECC

Error-correcting code memory (ECC memory) is a type of computer data storage that can detect and correct the most common kinds of internal data corruption. ECC memory is used in most computers where data corruption cannot be tolerated under any circumstances, such as for scientific or financial computing.

:
Εγγύηση:
Lifetime OWC Limited Warranty
This OWC Memory is compatible with...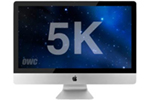 iMac w/Retina 5K display
(27-inch Mid 2017)
(June 2017)
Model ID:iMac18,3
3.4GHz i5, 3.5GHz i5, 3.8GHz i5, 4.2GHz i7
---